I have made many posts about the fantastic
LOST designs that my friend Ian Knight (aka Zort70)
has created. His wine bottle design was chosen as one
of the official logos of LOST 2014.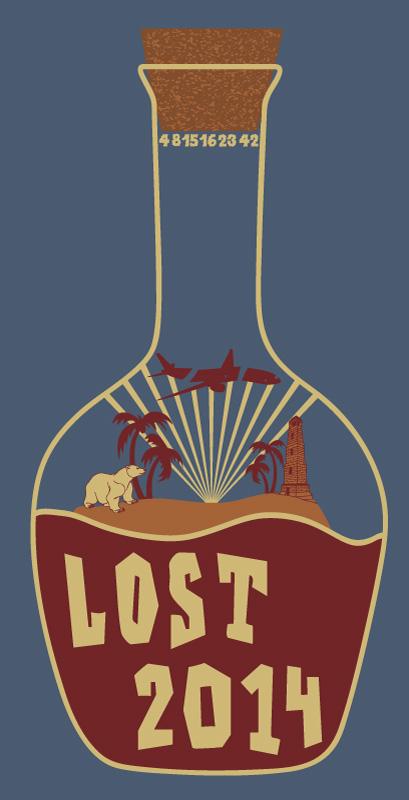 Another design that Ian submitted to the contest
was his take on a MacCutcheon label - LOSTified.
Ian made the design available on merchandise in his
CafePress shop: http://www.cafepress.com/zort70/11108472
I initially ordered a pair of the drinking glasses.
A group of LOSTies (many of whom shared two
condos during Comic Con 2011) gathered together
in Los Angeles the evening before the LOST
10 year reunion panel at Paleyfest for dinner
and drinks. We were all surprised when Ian's
design was presented to each of us on a shot glass
and actual miniature bottle of scotch.
Our friends Paul McQue and Ian had conspired
together to provide the group with these AMAZING gifts!
We hammed it up for the camera,
posing with our MacCutcheon...
My bottle and shot glass are displayed in a shadow box
along with my two "Message in a Bottle" collector
pieces and the Squirrel baby on Board sign.