I recently purchased the 9 card lenticular motion card subset of the Rittenhouse Archives' release of LOST Seasons 1-5. They are way cool! Flat photography does not do them justice, so I made little videos clips of four of the cards.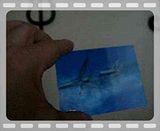 Card L2 - Oceanic Flight 815 breaks apart over the island.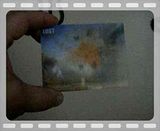 Card L6 - A meteorite destroys Mr. Clucks and Tricia Tanaka is dead.
Card L8 - A bright white light and the island disappears.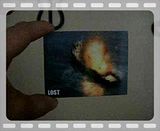 Card L9 - The freighter explodes......