There will be quite a few "Fun with LOST Megos"
posts as I customize my Bif Bang Pow! figures and
acquire more accessories and outfits for them.
This scene will have to be recreated again when there is actual
LIVING vegetation in my yard this spring.
I also need to make a burgundy tank for Kate to properly
capture the scene from "What Kate Did".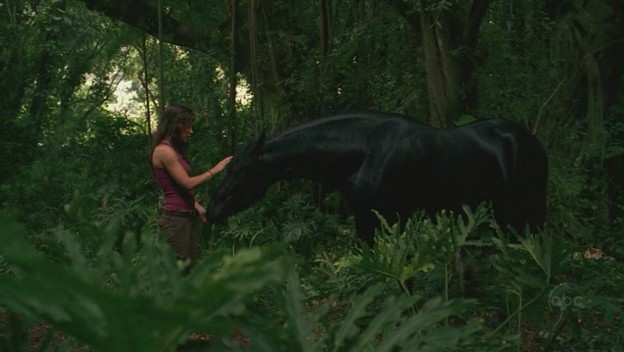 The horse is a vintage Breyer Traditional Foundation Stallion.
Breyer horses are made in 1:9 scale, same as LOST Megos.